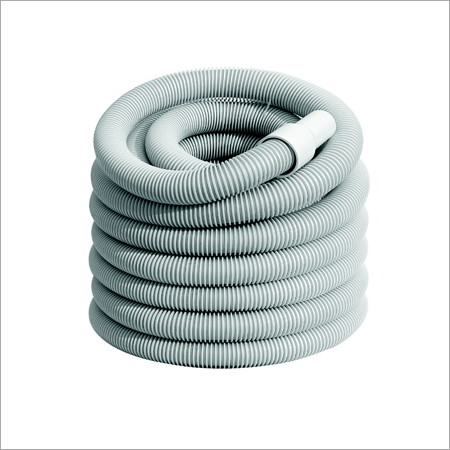 Swimming Pool Vacuum Hose
Product Description
Swimming Pool Vacuum Hose is used for suction sweeping in pools and is meant for floating over the water without disturbing the settled dust at the bottom. It is manufactured with high quality plastic material using the modern technology by our trusted employees, in accordance with the set quality norms. Swimming Pool Vacuum Hose is used by connecting its one end to the vacuum head and other to the pump. It can be availed in different dimensional specifications as demanded by our valuable clients.

Features:
Resistant from chemicals used in pool


Corrugated structure


Highly flexible



Swimming Pool Vacuum Hose
Durable and most advanced Swimming Pool vacuum floating hoses. Comes with a swivel vacuum head cuff, which provide superior flexibility for Swimming pool cleaning. Available in 1.5" dia., and 9 m, 12 m and 15 m length, fits in to any Swimming Pool Vacuum Point and Suction Sweeper.