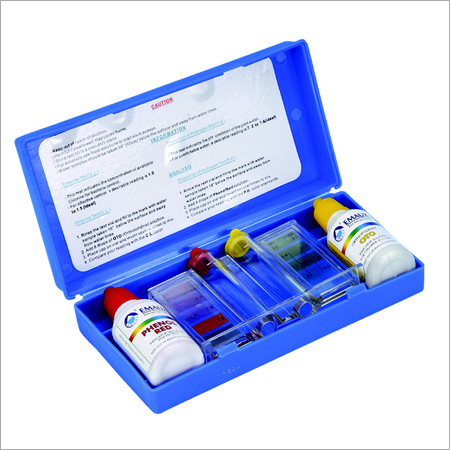 Swimming Pool Test Kit
Product Description
Swimming Pool Test Kit is comprised of various reagents that are required for testing the quality of pool water. This kit is used to mainly test four key components of pool water including pH level, total alkalinity, chlorine level and calcium hardness. Offered Swimming Pool Test Kit is used by collecting samples of water in provided tubes, adding chemical to respective tube , and then comparing the resulting color with the reference strips. It also consists of cyanuric acid which works as a stabilizer.

Features:
Simple to use

Trustworthy nature


Provides accurate results

Swimming Pool Test Kit
Easy-to-use testing equipment to help you to check the pool pH value, chlorine level.