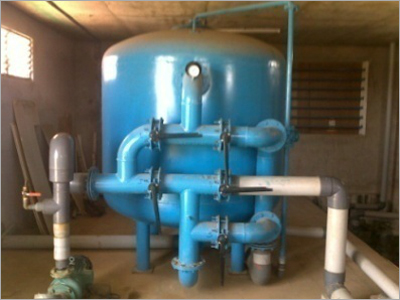 Mild Steel Swimming Pool Filters
Product Description
We are one of the leading manufacturers and suppliers of Mild Steel Swimming Pool Filters to our esteemed clients. These filters are efficiently made using excellent quality mild steel and other components by our proficient engineers, in adherence with set quality standards. They are used to filter water of swimming pool and then pumping it back after complete filtration. This filter is capable of removing solid particles, heavy metals, bacteria, fungi and other pathogens from water, making it safe. We offer Mild Steel Swimming Pool Filters at highly competitive prices and in customizable configurations to our respected customers.
Features:
Swimming Pool Filters Mild Steel
Swimming Pool Filters in Mild Steel, with Mild Steel Pipes and Cast Iron Butter fly valves. Efficient removal of suspended solids from Swimming Pool Water. Designed at the filtration flow rate of 30.0 cu.m./hr./sq.m. of filtration area. Consists of calcium free Swimming Pool Filtration media of standard mesh size and depth.

Comes along with 600 mm dia. Manhole, 200 mm dia., Hand hole, Inlet bell mount assembly, bottom header - lateral collector assembly.