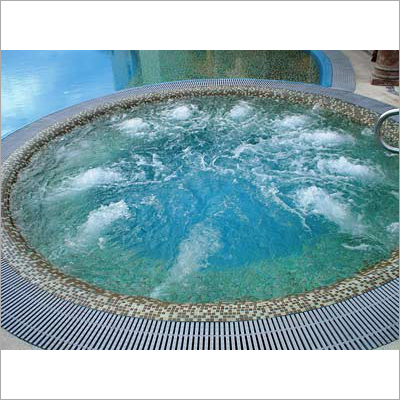 Jacuzzi Bathtub
Product Description
Jacuzzi Bathtub is installed in bungalows, hotels, resorts, and luxury societies. It can be used for hydrotherapy, warm water massage, and relaxation of body. We manufacture it with high efficiency using premium quality of raw materials under the surveillance of our experienced professionals. It is installed with a jet nozzle, filter, suction pump, heating assembly and a temperature controller panel. Jacuzzi Bathtub is available in various customizable designs and sizes as required by the user.
Features:
Can be installed for whirlpool, air, or combination baths


Provides refreshing feel

Jacuzzi
Jacuzzi mechamism for site constructed Jacuzzi. Whether an extended part of the Swimming Pool or in comforts of Bathroom. Social or private, Fun or relaxing. We offer you customized solution for site constructed Jacuzzi.
Our Jacuzzi mechanism comes with Hydrojet Nozzles strategically placed as per the shape of Jacuzzi is supplied with interconnecting pipelines, Suction port, Air Control, Air Switch, Pump, Filter, Heating System and Control Panel.