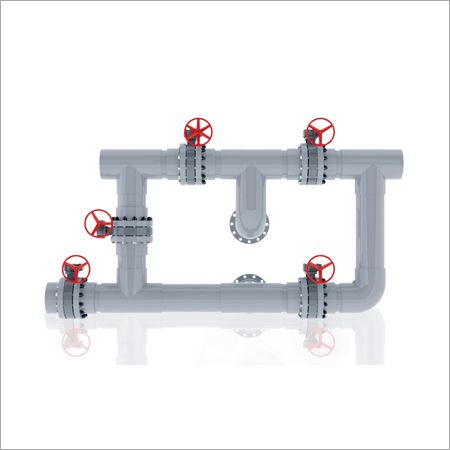 Five Way Butterfly Valve
Product Description
Five Way Butterfly Valve is designed with a pipe assembly having 5 valves separately installed in system, which is used in pools and water parks to control pressure & flow of water according to need and requirement. It is made with great precision using excellent quality of components under vigilance of our trusted engineers. We offer Five Way Butterfly Valve in customizable configurations at reasonable prices as demanded by the customer. It is known to be a cost effective solution of supplying water at high pressure.
Features:
Corrosion resistant structure

Robust construction

Requires low maintenance
Five Way Butterfly Valve
Emaux Commercial Swimming Pool Filters Bobin wound made of Fibre Glass and UV-resistance surface that allows filter to be installed under direct sunlight. Comes with automatic air release system, laterals with fine gaps to keep out filter media and dirt particles with an option of sight glass and manhole.

Working Pressure : 2.5 bar or 4.0 bar
Test Pressure : 6 bar

Filtration Velocity : Upto 50 cu.m./hr./sq.m.