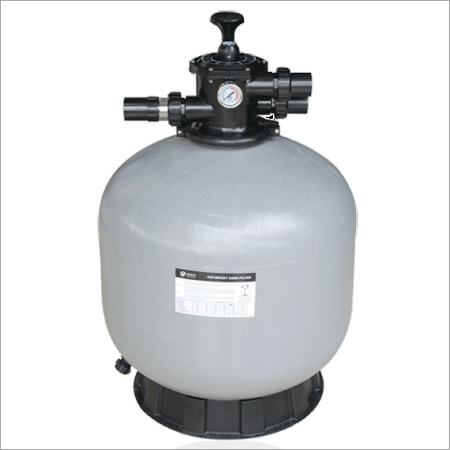 Emaux "V" Series Fiberglass Top Mount Filter
Product Description
Emaux "V" Series Fiberglass Top Mount Filter
Max Series Swimming Pool Filters made of premium grade high density polyethylene, specially designed for domestic swimming pools, spa and fountains. Comes with top mount Multi-port valve designed to allow 360 degree rotation to select any of the valves / filter operation with single lever action.

Working Pressure : 2.5 bar
Test Pressure : 4.0 bar
Filtration Velocity : Upto 50 cu.m./hr./sq.m.